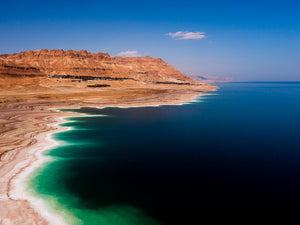 20% of all proceeds to support bereaved families
While we grapple with this intense reality, we are proud to continue sharing the light and beauty of the Land of Israel with stronger dedication than ever before.
We are donating 20% of all proceeds towards supporting bereaved families, because the only way we can move forward is together.
ways to connect with and support israel
land of life
Breathtaking landscape photography and inspiring written reflections, truly the perfect centerpiece.
Shop Land of life
acrylic art blocks
A stunning addition to any shelf or desk to enhance your space with the light of the Land.
shop acrylic art blocks
inspiration sets
Various sets of four artworks to subtly yet powerfully inspire your home with the beauty of Israel.
shop inspiration sets
transformational
limited edition artwork
Available in a range of sizes with free insured shipping worldwide, Yehoshua Aryeh's limited edition prints are sure to transform any space.
Browse the Artwork
leave us a message
We'd love to connect with you.